National Park Resources
National Park Resources
Learn about the U.S. National Park System.
Subjects
Biology, English Language Arts, Geography, Human Geography, Physical Geography, Social Studies, U.S. History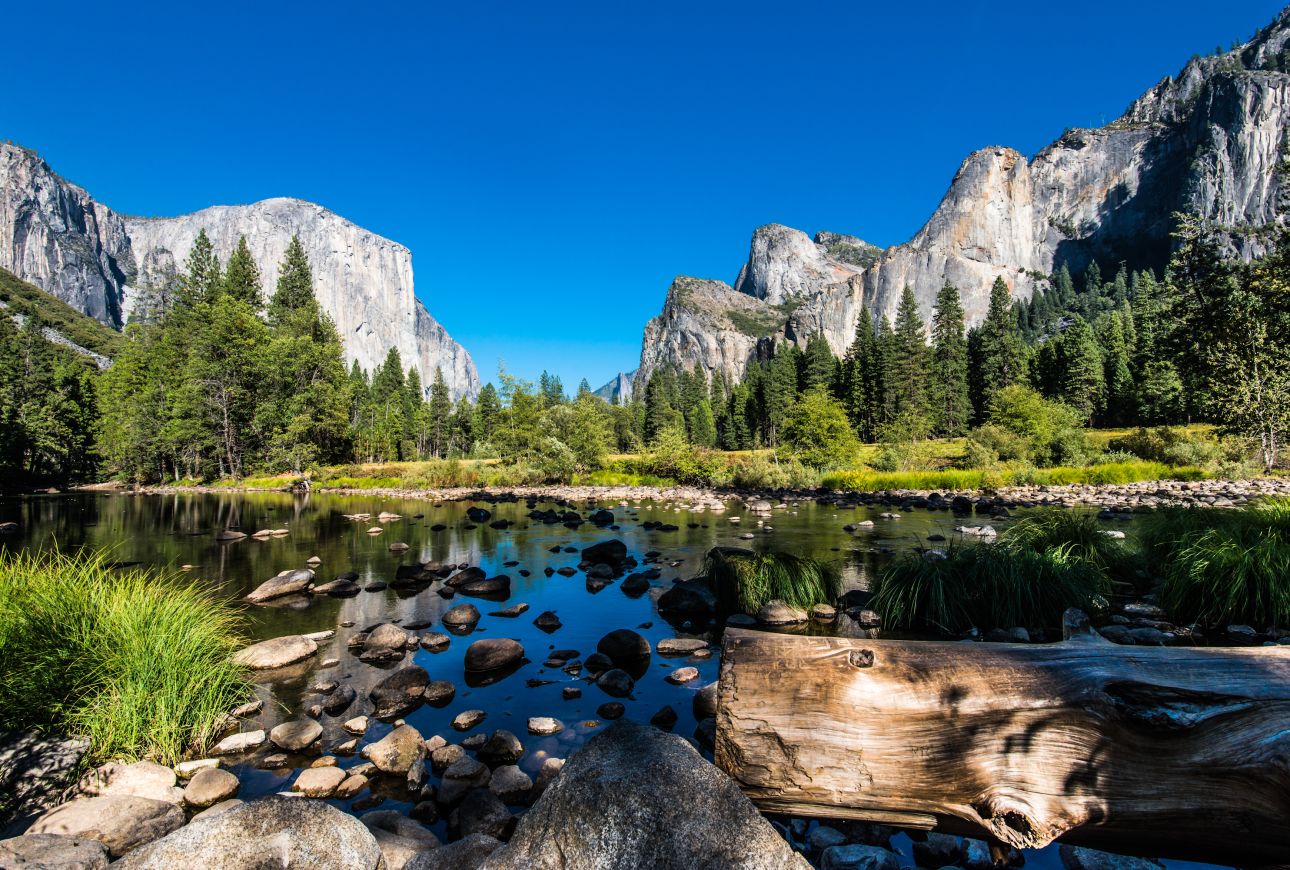 Photograph by Mikhail Kolesnikov / Shutterstock
With Support From
Find ideas for books, videos, and websites that help teach about national parks. Use these resources to plan for, or follow up on, a visit to a national park, or use them to learn about national parks that are too far away for a visit.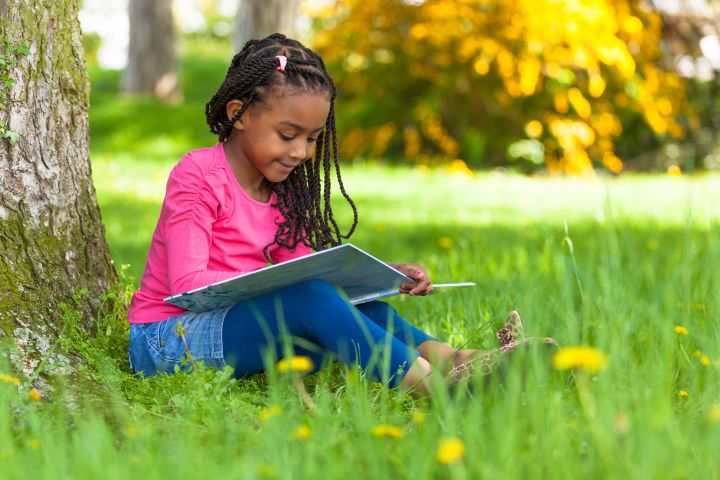 Picture Books
Whether used as a read-aloud or individual reading, picture books are a great introduction to national parks and other outdoor spaces.
Whose Tracks Are These? A Clue Book of Familiar Forest Animals, by James Nail
A series of clues guides readers to discover who left the tracks shown on the page. This book is a good introduction to tracks and other clues left behind by animals in parks. —recommended by Amy Blonn, Texas
America's National Parks: A Pop-Up Book, by Don Compton
This pop-up book features 18 national parks. Beside the large pop-ups with illustrations based on the Works Progress Administration posters from the 1930s, it also features mini pop-ups that show action in the parks. It was a Gold Medal Winner-Children's Picture Book (All Ages) by Independent Publisher Book Awards 2013.
Who Pooped in the Park? series, by Gary D. Robson
This series follows Michael and Emily as they learn about the animals in our national parks. In each book they visit a different park and learn about its animals through the scat and tracks they leave behind. —recommended by Anne Haywood, Florida
The Curious Garden, by Peter Brown
A young boy walking through his city discovers a garden and nurtures it back to health, spreading green throughout his dark, gray city. This book could be an inspiration for creating or improving a small park or garden in your neighborhood. —recommended by Cindy Olson, Virginia
The Thirteen Moons, series by Jean Craighead George
Though not set in national parks, this series offers a look at different ecosystems, such as the Florida Everglades. Each book focuses on one animal at one time of year. —recommended by Jennifer Murphy, North Carolina
Insectlopedia, Mammalabilia, and other animal poetry books by Douglas Florian
Florian blends science with poetry in these beautifully illustrated books. —recommended by Amy Blonn, Texas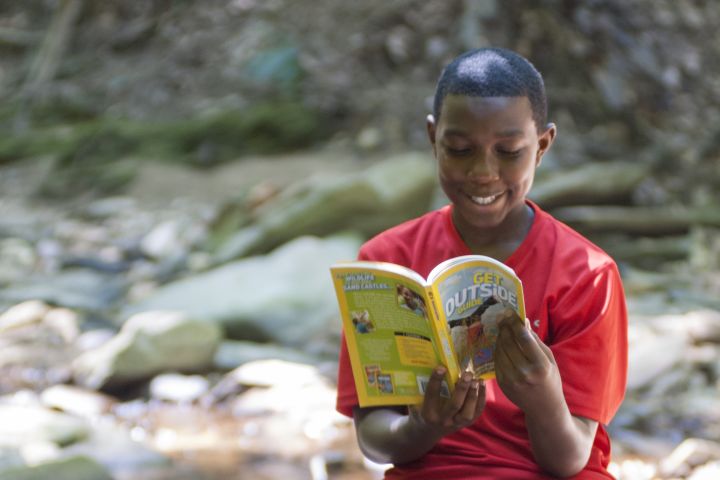 Chapter Books and Leveled Readers
These chapter books are good for older elementary kids who want to dig deeper into the national parks and other related topics. They can also be used as read-alouds for younger kids.
Mysteries in Our National Parks, by Gloria Skurzynski and Alane Ferguson
Each book in this series from National Geographic is set in a different national park. Vivid descriptions of the parks and their animals are woven into the stories. —recommended by Ginny Judd, North Carolina
Wild Kratts series, by Chris Kratt and Martin Kratt
This series of leveled readers is based on the PBS series The Wild Kratts. The books take readers along with the zoologists the Kratt brothers as they explore different animal topics.
The Adventures of Bubba Jones: Time Traveling Through the Great Smoky Mountains, by Jeff Alt
Siblings Tommy and Jenny Jones travel back in time to meet the founders of the Great Smoky Mountains National Park, its earliest Cherokee settlers, and even get a glimpse of what the park was like millions of years ago.
Adventures with the Parkers series, by Mike Graf
These books for ages 8-12 focus on different national parks. Vetted by park officials and associations, they feature park information through engaging adventure stories.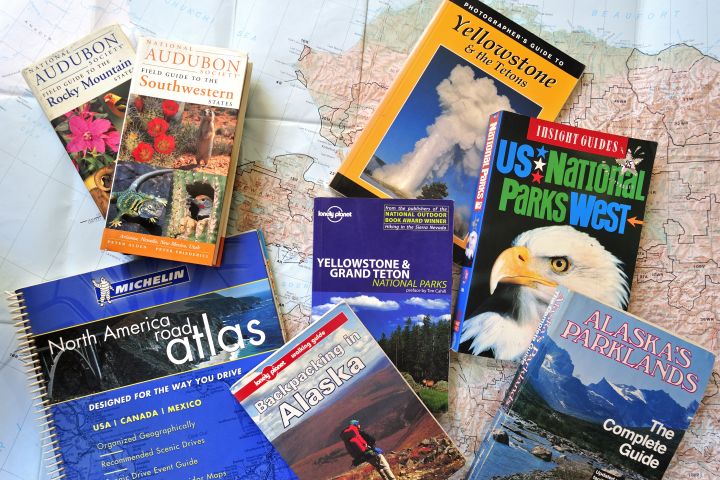 Guides and Non-Fiction Books
These national park guide books include activities, as well as information about our national parks.
National Geographic Kids National Parks Guide U.S.A, by National Geographic Children's Books
This guide to the national parks includes fun facts, photos, maps, and information about where to get the best views.
National Parks: A Kid's Guide to America's Parks, Monuments and Landmarks, by Erin McHugh
This book offers brief information about seventy-five national parks, organized by state. It includes photos, call-outs, and other interactive features.
Junior Ranger Activity Book: Puzzles, Games, Facts, and Tons More Fun Inspired by the U.S. National Parks!, by National Geographic Kids
This book based on the popular Junior Ranger programs includes trivia, games, jokes, facts, and more.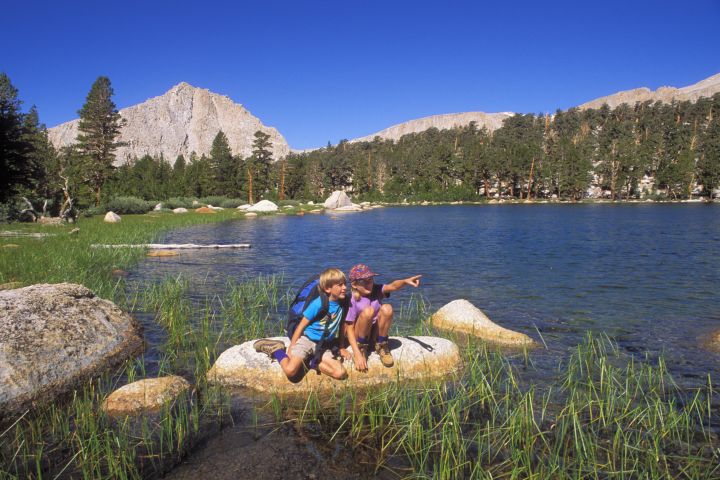 Websites for Research or Planning
These websites provide a wealth of information about national parks. Most include resources for educators and kids.
National Parks: America's Greatest Treasure: http://travel.nationalgeographic.com/travel/national-parks/
This site provides information and photographs of some of the most popular national parks.
The National Parks: America's Best Idea: http://www.pbs.org/nationalparks/
This companion site to the Ken Burns documentary includes video clips, information about several parks, park history, and a place for people to share their park stories.
National Park Service: http://www.nps.gov/index.htm
The official website of the National Park Service provides a way to look up every national park in the U.S. It also includes information for teachers and students.
National Parks Conservation Association: http://www.npca.org/
This site includes information about conserving park resources—natural, cultural, and historical.
United States National Parks for Kids: http://mrnussbaum.com/united-states/national_parks/
This site provides a map with links to some national parks. The links lead to kid-friendly information and short videos about the selected park.
Best National Park Adventures for Kids: http://adventure.nationalgeographic.com/adventure/trips/best-national-parks-for-kids-families/#/family-yellowstone-national-park_64586_600x450.jpg
National Geographic Travel breaks down the best parks to visit with kids.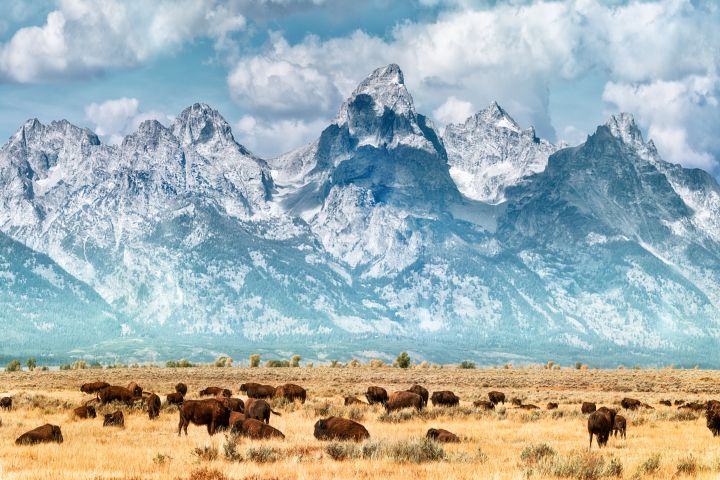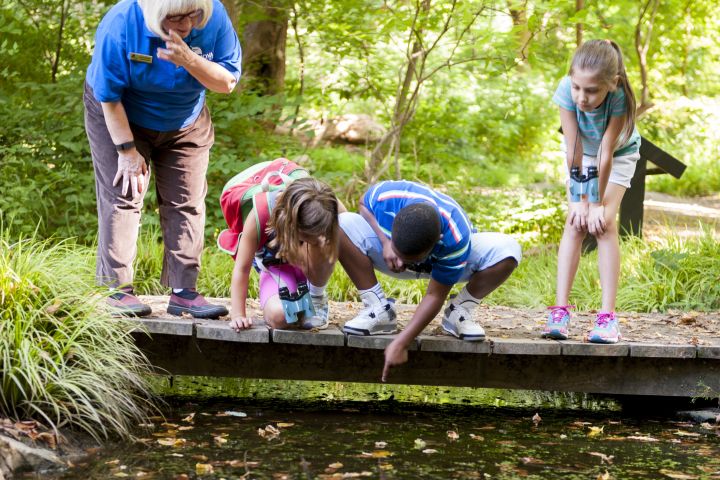 Websites with Park Activities
These websites feature activities and resources for exploring national parks or other wild spaces. Many activities can be adapted to a state or local park, as well. Be sure to check the websites of parks you plan to visit for activities specific to that park.
Kids in Parks – Parents and Teachers: http://kidsinparks.com/parents-teachers
This site from Kids in Parks includes tips for hiking with kids.
Junior Ranger Programs: http://www.nps.gov/kids/jrRangers.cfm
This site includes links all Junior Ranger programs available online, as well as downloadable activity and information booklets.
Parks for Play: http://cdn.nationalparks.org/npf/video/parks_for_play13.pdf
This site offers information about activities to do with kids in several national parks.
Kids to Parks Day: http://parktrust.org/youthprograms/national-kids-to-parks-day
This site includes ideas for activities in parks, hiking games, an activity booklet for use in any park, and more.
eNature Online Field Guides: http://www.enature.com/fieldguides/
Find field guides for various plants and animals.
Media Credits
The audio, illustrations, photos, and videos are credited beneath the media asset, except for promotional images, which generally link to another page that contains the media credit. The Rights Holder for media is the person or group credited.
Writer
Angela M. Cowan, Education Specialist and Curriculum Designer
Editor
Anne Haywood, Program Consultant, Environmental & Geographic Education, Geographic Education Consultant
Educator Reviewers
Stacy Lafayette, National Park Service
Jeanne Wallace-Weaver, Educational Consultant
Expert Reviewers
Amy Lorenz, Encyclopedia of Life
Tim Watkins, Independent Consultant
Rights Holder
National Geographic Society
other
For information on user permissions, please read our Terms of Service. If you have questions about how to cite anything on our website in your project or classroom presentation, please contact your teacher. They will best know the preferred format. When you reach out to them, you will need the page title, URL, and the date you accessed the resource.
Media
If a media asset is downloadable, a download button appears in the corner of the media viewer. If no button appears, you cannot download or save the media.
Text
Text on this page is printable and can be used according to our Terms of Service.
Interactives
Any interactives on this page can only be played while you are visiting our website. You cannot download interactives.