Our Human Story
Our Human Story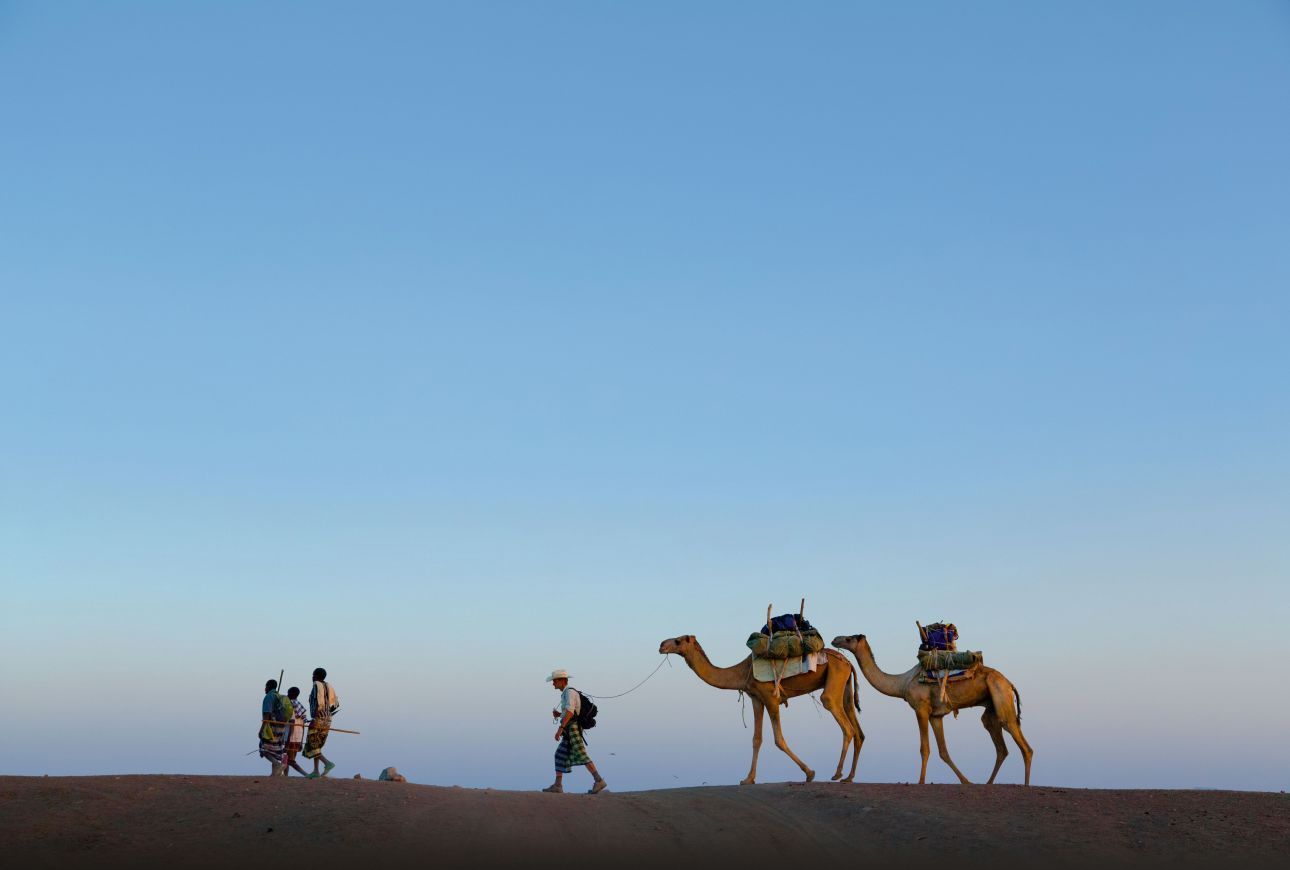 This set of classroom ideas crosscuts areas of study from ancient civilizations to world geography and offers opportunities for students to become active participants in their learning through storytelling. Many of them use resources from the Out of Eden Walk, journalist and National Geographic Fellow Paul Salopek's 33,796 km (21,000 mile) journey around the world. Watch this video to hear Paul describe why he is walking, and access more free resources for engaging your classroom in the walk from our education partners: Project Zero at Harvard University and the Pulitzer Center on Crisis Reporting.
Media Credits
The audio, illustrations, photos, and videos are credited beneath the media asset, except for promotional images, which generally link to another page that contains the media credit. The Rights Holder for media is the person or group credited.
Editor
Chandana Jasti, National Geographic Society
Producers
Nancy Chow, National Geographic Society
Jordan Lim, National Geographic Society
special thanks
James Allen, Jessica Bean, Peter Cameron, Joel Charlebois, Charles Dabritz, Merinda Davis, Shiona Drummer, Andrette Duncan, Lise Galuga, Nicholas Gattis, Amanda Hensley, Melissa Hero, Rosalinda Jaimes, Brynn Johnson, Katherine Kauffman, Peg Keiner, Natalia LeMoyne, Joseph (Joe) Levine, Paul McAllister, Emily McAllister, Kelly McCarthy, Alvera McMillan, Michael Middleton, Pradip Misra, Raven Moore, Breanna Myles, Michele Osinski, Judith Painter, Ellie Reitz, Jeff Richardson, Rebekah Rottenberg, Terri Sallee, William (Bill) Scales, Afzal Shaikh, Miroslava Silva-Ordaz, Samantha Sinding, Dana Tatlock, Martha Thornburgh, Jessica Walsh, Brooke Whitlow, Josh Williams, Layne Zimmers.
For information on user permissions, please read our Terms of Service. If you have questions about licensing content on this page, please contact ngimagecollection@natgeo.com for more information and to obtain a license. If you have questions about how to cite anything on our website in your project or classroom presentation, please contact your teacher. She or he will best know the preferred format. When you reach out to him or her, you will need the page title, URL, and the date you accessed the resource.
Media
If a media asset is downloadable, a download button appears in the corner of the media viewer. If no button appears, you cannot download or save the media.
Text
Text on this page is printable and can be used according to our Terms of Service.
Interactives
Any interactives on this page can only be played while you are visiting our website. You cannot download interactives.